Pakistani Professor delivers lecture to BSU students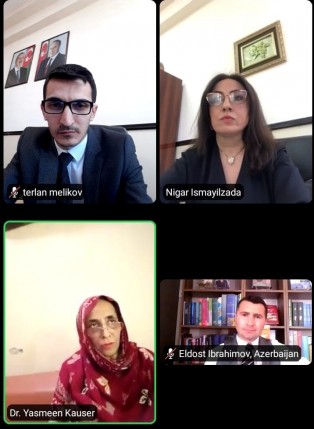 Professor Yasmeen Kauser, Head of the Department at the Sialkot University of Pakistan has delivered lecture for the students of the Faculty of Oriental Studies of Baku State University (BSU) on "The role of Muhammad Iqbal in the development of the Urdu language".
Eldost Ibrahimov, a teacher of the Urdu language at the Faculty of Oriental Studies, spoke about the links between BSU and Pakistani universities, the history of teaching Urdu in Azerbaijan.
Yasmeen Kauser noted that Muhammad Iqbal was a writer, philosopher and politician whose poetry in the Urdu language is among the greatest of the twentieth century.