Professor at Moldavian Academy of Sciences delivers lecture to BSU faculty members and students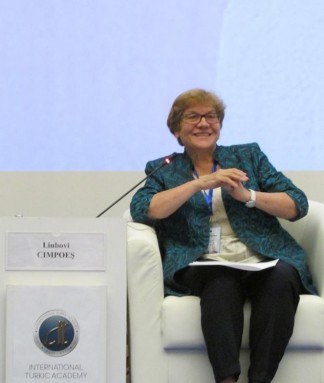 Lubov Chimpoesh, Head of the Gagauz Research Department, Academy of Sciences of the Republic of Moldova, and Associate Professor at Comrat State University has delivered lecture to the Library and Information Faculty members and students on "The library culture of the Turkic peoples".
The scientist spoke about the Gagauz language, literature, history and culture of the Gaguz Turks. Providing detailed information about the library culture of the Gagauz Turks she shared information about the current state and prospects of the library and information activities in the region.